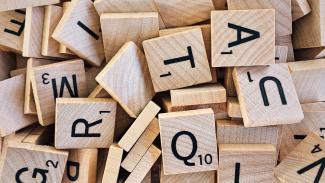 Finding and Using Insurance Company Rating Information
Price is not the only factor to consider when shopping for insurance. Sure, you can probably get inexpensive insurance from a fly-by-night company, but will it still be around if you ever need to make a claim? It is extremely important to find a strong, financially stable insurance company that will be able to pay your death benefit when the time comes. Insurance company ratings--available for most major carriers--are tools that can help you evaluate the financial strength of an insurance company.
Who rates insurance companies, and how do they come up with their ratings?
Insurance companies are rated by five major rating services: A. M. Best (which specializes in insurance only), Fitch, Moody's, Standard & Poor's, and Weiss. Some of these services rate only a few hundred companies, while others rate thousands. Each service has its own criteria and philosophy for judging insurance companies. Most services base their ratings on both qualitative and quantitative factors, such as debt, claims-paying ability, investment portfolios, financial reports, and historical performance.
What do all of those letters mean?
Each of the rating services uses a variation of an A through F scale to rate insurance companies. However, an A from one rating service does not necessarily equate to an A from another rating service. For instance, an A rating from A. M. Best is an "excellent" rating, while an A rating from Moody's is only "good." The following chart lists the ratings available from each company (from best to worst) and should give you a basic idea of how these ratings compare.
| A.M. Best | Fitch | Moody's | Standard & Poor's | Weiss |
| --- | --- | --- | --- | --- |
| A++ | AAA | Aaa | AAA | A+ |
| A+ | AA+ | Aa1 | AA+ | A |
| A | AA | Aa2 | AA | A- |
| A- | AA- | Aa3 | AA- | B+ |
| B++ | A+ | A1 | A+ | B |
| B+ | A | A2 | A | B- |
| B | A- | A3 | A- | C+ |
| B- | BBB+ | Baa1 | BBB+ | C |
| C++ | BBB | Baa2 | BBB | C- |
| C+ | BBB- | Baa3 | BBB- | D+ |
| C | BB+ | Ba1 | BB+ | D |
| C- | BB | Ba2 | BB | D- |
| D | BB- | Ba3 | BB- | E+ |
| E | B+ | B1 | B+ | E |
| F | B | B2 | B | E- |
|   | B- | B3 | B- | F |
|   | CCC | Caa1 | CCC |   |
|   | CC | Caa2 | R |   |
|   | C | Caa3 |   |   |
|   | DDD | Ca |   |   |
|   | DD | C |   |   |
|   | D |   |   |   |
Rating services stress that their ratings are not a guarantee of the financial strength of an insurer, nor are they recommendations to buy a policy or product from a particular insurer. Ratings are merely opinions based on data as interpreted by the insurance industry and financial experts. They should not be used as the sole measure of a company's quality. Other factors, such as reputation, claims-handling procedures, and customer satisfaction, are also important. In addition, you shouldn't limit your universe of potential insurance carriers to those in the highest rating tiers. A company with a "good" rating and a low-cost policy may be a better value than a company with an excellent rating and an expensive policy. The rating and the other factors should be considered along with price when you make your purchase decision.
Where do I find insurance company rating information?
Rating information is available from a variety of sources. The easiest way to get rating information is to contact the rating service directly, either through its website or by calling its customer service department. Most rating services provide free rating information to consumers, although you may have to pay if you need more than a few ratings. Ratings are also published in books and magazines that can be found at your local library. If you don't want to look up the information yourself, ask your insurance agent or financial planner to do some research for you.
What does it mean if an insurance company is not rated?
As mentioned, not all rating services rate all insurance companies. That's because the insurance companies pay the rating services to rate their company. If a company does not pay for the service (and open its books to a rating service for inspection), that rating service may use public information to rate the insurance company. If you don't find the rating information you're looking for in one rating service listing, check with another service. It's important to know, however, that most rating services allow insurance companies to remove their ratings from the listing. So, if you're unable to find any rating for a particular company, it could be an indication that the company received a bad rating and asked to be removed from the listing. Talk to your insurance professional or check previous ratings to find out why a company isn't listed.
What other information is available?
In addition to the letter ratings, most rating services publish full reports on an insurance company's health. These analyses typically contain comprehensive information about an insurance company, including a breakdown of the company's rating, the specific coverage it provides, and so on. Although this information may be extremely useful, it is not free. Companies that provide these reports typically charge between $20 and $120 for a report, and in some cases, you must subscribe to the rating service to get this level of information.
**This is a Forefield 3rd party article which is being submitted by Wealth Strategies Financial Group.
Copyright 2018 Broadridge Advisor Solutions