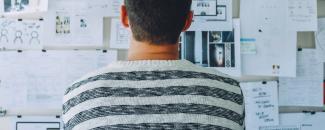 How can I figure out my net worth?
**This is a Forefield 3rd party article which is being submitted by Wealth Strategies Financial Group.
To figure out your net worth, add up the current value of all of your assets, then add up the current amount of all of your liabilities. Subtract your total liabilities from your total assets. The amount you end up with is your net worth. Assets can include cash, checking accounts, certificates of deposit (CDs), mutual funds, stocks, bonds, IRAs, 401(k) plans, automobiles, and real estate. Liabilities can include debt from credit cards, student loans, mortgages, home equity loans, 401(k) loans, and car loans.
If you are married, take this a step further. List your assets and liabilities under the name of the owner, so you can then calculate net worth values for you, your spouse, and the two of you as a couple.
The first step in the financial planning process should be to calculate your net worth. Once you determine your net worth, you will know exactly what you have and what you owe, enabling you to begin mapping out your financial future. Keep in mind that your net worth constantly changes. As a result, you should calculate your net worth annually and make adjustments as needed to ensure that you are meeting your financial goals.
Copyright 2018 Broadridge Advisor Solutions