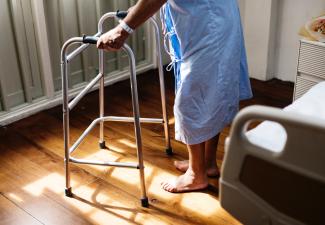 How can I pay for nursing home care?
Answer:
In general, there are three ways to pay for nursing home care. You can pay for it from your own savings, buy long-term care insurance, or use government benefits.
Relying on your savings is risky and works better as a short-term strategy. You may be able to pay for nursing home care out of pocket for a few months, but a few years of nursing home care could wipe you out financially. Before deciding that you can afford to pay for nursing home care from your savings, ask a financial professional to review your total financial picture.
If you have time to plan ahead, consider buying long-term care insurance. It's expensive, but the premium you pay depends on both your age when you buy the policy and the type of benefits you choose. In general, though, it won't cover the entire cost of nursing home care, because it pays a fixed dollar amount of benefits per day.
Finally, you may qualify for government assistance. If you have little income and few assets, Medicaid may pay for your nursing home care. However, Medicare covers only short-term stays in a nursing home for the purpose of rehabilitation after a period of hospitalization. If you are a veteran, you may be eligible for care in a VA facility, although veterans with service-connected disabilities are more likely to receive care, due to limited space.
**This is a Forefield 3rd party article which is being submitted by Wealth Strategies Financial Group.
Copyright 2018 Broadridge Advisor Solutions