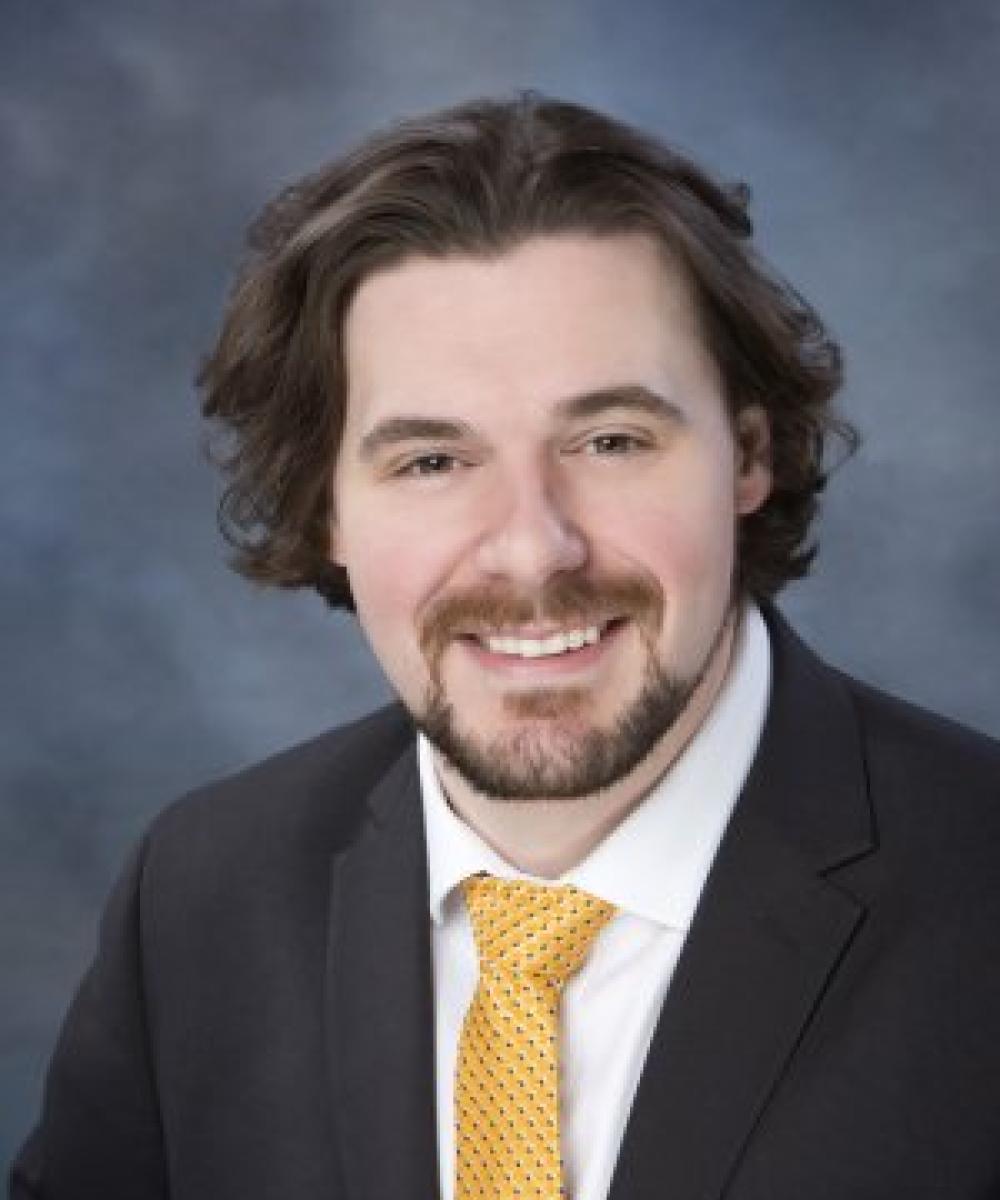 Reagan Hamilton ChFC®
Financial Consultant
(248) 216-1727
(248) 509-0710
Business Philosophy:
Reagan Hamilton is a Financial Advisor who has earned the Chartered Financial Consultant designation (ChFC®).  He has been serving his community in the financial services industry for over 7 years. Reagan's passion is to challenge the conventional way of thinking toward finance and to help provide comprehensive and holistic financial strategies designed to balance life's uncertainties. Reagan brings a unique, integrated team approach in which he can collaborate with a team of trusted professionals at Wealth Strategies Financial Group.  He also has contacts with professionals in areas such as Real Estate, Mortgage Banking, Home/Auto Insurance, Estate Planning and Accounting, in the event you need a referral. This helps him to effectively assess and serve each client's individual and specific needs. 
Reagan specializes in retirement planning, investments, and risk management. He possesses an in-depth knowledge of products and services available across the financial landscape. He focuses on data and client attitudes towards risk to help provide effective advice tailored to individual circumstances and objectives.
Outside of work, Reagan enjoys living an active lifestyle and giving back to his community. He  volunteers for many events as a Free Mason. Reagan is an avid guitar player and occasionally performs at local coffee shops and diners with his fiancé Kendra. He also enjoys recording, producing, and arranging music. When he's not making music, he is usually working on his golf game.  His motto is: "Learn as much as you can. Knowledge is the ultimate tool. The more you know, the more tools you have to help you accomplish any task set before you."
Education and Qualifications:
Education:
Wayne State University
            Bachelors of Business Administration, Major: Marketing
            Masters of Business Administration, Concentration: Finance
The American College of Financial Services
            Financial Planning Certificate
Licensing and Registrations:
       FINRA, Series 7 & 66  
       Life, Health, Accident, Property &Casualty, Variable Contracts
Designations:
       Chartered Financial Consultant®
Qualifications & Awards
     Gold New Advisor of the Year 20181
     WSFG Financial Planner of the Year Award 2019, 20202
     5 Star Wealth Manager Award 20203
Registered to offer securities in: Michigan, Ohio, Florida, North Carolina, South Carolina, Arkansas, Texas, Virginia
Licensed to sell life insurance in: Michigan, Ohio, Florida, North Carolina, South Carolina, Arkansas, Texas, Wisconsin
DISCLOSURE
Awards and club membership are based primarily on commissions, premiums, or fees generated from investment and insurance products and other criteria relative to leadership, achievement, and recruiting. Working with this individual or firm is not a guarantee of future financial results. Investors should conduct their own evaluations. (2)This award is given by Wealth Strategies Financial Group and is based on number of fee based financial plans written in specified year. This award is not based on outcomes of financial planning or plan size. Working with this individual or firm is not a guarantee of future financial results. Investors should conduct their own evaluation. (3)The Five Star Wealth Manager Award, administered by Crescendo Business Services, LLC (dba Five Star Professional), is based on 10 objective criteria: 1. Credentialed as an Investment Advisory Representative (IAR) or a Registered Investment Advisor; 2. Actively employed as a credentialed professional in the financial services industry for a minimum of five years; 3. Favorable regulatory and customer dispute history review*; 4. Fulfilled their firm review based on internal firm standards; 5. Accepting new clients; 6. One-year client retention rate; 7. Five-year client retention rate; 8. Non-institutionalized discretionary and/or non-discretionary client assets administered; 9. Number of client households served; 10. Educational and professional designations. Wealth managers do not pay a fee to be considered or awarded. Once awarded, wealth managers may opt to purchase additional profile ad space or related award promotional products. The award methodology does not evaluate the quality of services provided. The award is not indicative of the award winner's future performance.  3105 Detroit, MI area wealth managers were considered for the award; 248, approximately 10% percent of the award candidates were named Five Star Wealth Managers. *To qualify as having a favorable regulatory and customer dispute history for this award, the person cannot have (1) been subject to a regulatory action that resulted in a license being suspended or revoked, or payment of a fine, (2) had more than a total of three customer disputes filed against them (settled or pending) with any regulatory authority or Five Star Professional's consumer dispute process, (3) individually contributed to a financial settlement of a customer dispute filed with a regulatory authority, (4) filed for bankruptcy, or (5) been convicted of a felony.
Reagan Hamilton is a registered representative and investment advisor representative of Securian Financial Services, Inc. DOFU 7/2021 TN 3652034